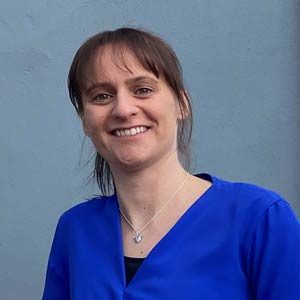 We're all set for further growth following the promotion of accountant Catrin Burt to the role of Director.
Catrin has been with Wynne & Co for 6 years and has now gained her ACA Practising Certificate from the Institute of Chartered Accountants in England and Wales (ICAEW). This qualifies her to take a more senior role within the company, so she has been appointed Director, alongside the company's founder and Managing Director, Sarah Wynne.
Having two directors will enable us to continue the steady growth we've pursued since starting life in 2012. Wynne & Co currently has eight staff (all women!) based across its two offices. Sarah and Catrin aim to provide ample opportunities for career progression within Wynne & Co, enabling them to retain talent and grow the company organically.
Sarah said:
"I'm excited at the prospects that are opened up by Catrin's promotion. I'm hugely proud of what she has achieved over the past couple of years, and I'm really pleased for her and for us that she has now become a Director. I'm highly ambitious for Wynne & Co and having a second director opens up further opportunities for expansion. Training and development are one of our strengths and having Catrin in her new role enables us to train staff to a higher standard and give them opportunities to progress their careers within the firm."
Catrin said:
"I'm really excited about the opportunities this is going to bring for me personally and for the firm. Achieving my ACA practising certificate enables me to progress further in a career I love, with a company I'm proud to be part of. Working at Wynne & Co is more than just a job that you forget about at the end of the day. I really care about doing a great job for my clients and want to make sure that they are well looked after. I'm also keen to help my colleagues progress in their careers, and my new role will help me to do that."